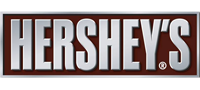 RSA Management Group saves you thousands of dollars per year when you purchase products as a member of our exclusive buying group. We offer the complete selection of products from dozens of national and international suppliers, and we do all the work for you.
Our beverage suppliers include:
Pepsi
Red Bull
Snapple
Nestle Water
and many more!
Our snack suppliers include:
Mondelez
Hershey's
Mars
Frito Lay
General Mills
Nestle
Flowers
Cloverhill Bakery
Herr Food
Kellogg's
Lance
AdvancePierre
Back to Nature
and more!
There are no costs or membership fees to join!
There are no out of pocket expenses to join, but rather a share of the rebates earned. Rebates are with all of the major beverage and snack manufacturers.
Please download and complete the application below to start saving!
If you you have any questions or would like to review how our RSA Buying Group can reduce your purchasing costs, call us toll-free at (855) 978-6800 or use our contact form.